Stephen B. Prepas, M.D., Eye Surgeon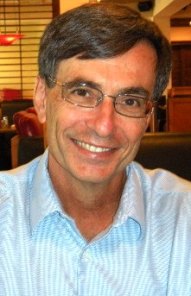 Dr. Stephen Prepas is a pediatric eye surgeon and eye physician. He has been practicing medicine for 40 years and is Board Certified with the American Board of Ophthalmology. His undergraduate studies were at the University of California, Los Angeles in 1971. In 1975, he attended medical school at the University of California, Irvine, and in 1975, interned at Los Angeles County Hospital – University of Southern California. He was awarded his Pediatric Ophthalmology and Strabismus Fellowship in Brooklyn, N.Y. during 1979-1980.
Dr. Prepas is on staff with Hoag Memorial Hospital, based in Newport Beach, California. He served as the Department of Ophthalmology Chair from 1992-1994. Hoag Memorial Hospital has a medical staff of more than 1,000 physicians representing a broad range of specialties.
Professional Affiliations/Memberships:
Throughout his successful practice, Dr. Prepas has been and remains active in numerous organizations, and has served on medical boards and associations, including the following:
Boards:
As a volunteer, since 1980, Dr. Prepas has remained committed to medical assistance and procedures both in the U.S. and for developing nations worldwide. The list below defines the dedication and broad scope of this pledge to help all people gain and improve their vision.
Volunteer Services:
Surgical Eye Expeditions, Inc. – S.E.E.
Board of Directors, 2000-2006; Active Member, 1986-present
La Paz, Mexico, 1986
Borneo, Malaysia, 1987
Parral, Mexico, 1988
Borneo, Malaysia, 1989
Zacatecas, Mexico, 1990
Java, Indonesia, 1990
Zacatecas, Mexico, 1991
Parral, Mexico, 1992
Saigon, Viet Nam, 1993
Ulaan Baator, Mongolia, 1995
Harare, Zimbabwe, 1996
San Jose, Costa Rica, 1996
Kluj, Romania, 1996
Katmandu, Nepal, 1997
Thanh Hoa, Viet Nam, 1999
Windhoek, Namibia, 2001
Windhoek, Namibia, 2002
Hoa Binh, Viet Nam, 2002
Harare, Zimbabwe, 2003
Hanam, Viet Nam, 2003
Lang Son, Viet Nam 2004
Hui Duong, Viet Nam 2005
Vinh, Viet Nam 2006
Rach Gia, Viet Nam 2007
Vinh Phuc, Viet Nam 2008
Windhoek, Namibia 2011
Takeo, Cambodia 2013
Oshakati, Namibia 2015
Related Links:
Academic Appointments:
Clinical Instructor, Ophthalmology, UC Irvine, 1980-82
Assistant Clinical Professor, UC Irvine, 1982-1991
Associate Clinical Professor, UC Irvine, 1991-2002
Assistant Clinical Professor, George Washington University, Washington DC, 2002-present
Volunteer Attending Staff, Pediatric Ophthalmology, USC School of Medicine, 2014-present
Training:
Undergraduate: UCLA
Medical School: UC Irvine College of Medicine
Ophthalmology Residency: UC Irvine College of Medicine
Pediatric Ophthalmology Fellowship: SUNY-Kings County Hospital Center, Brooklyn, New York
Awards:
Co-recipient (with Robbie Prepas), Humanitarian of the Year, 1996, National Conference, Orange County Chapter
Teaching Awards, UC Irvine Department of Ophthalmology, 1985-1986
Service Award, Braille Institute, 1985
Service Awards, National Society to Prevent Blindness, 1985-1986
Clinical Research:
Clinical Investigator, Santen Pharmaceuticals, Phase 3 Studies, 1998-1999
Clinical Investigator, Alcon Pharmaceuticals, 2000-2003
Published Work:
Prepas, SB, "Light, Literacy and the Development of Myopia," J Med Hypotheses, Sep 2007
Prepas, Stephen, "Central Effects on Accommodation," Peds Day, AAO, Las Vegas, Oct 2006
Prepas, Stephen, Kieu, Quynh, and Guramatunhu, Solomon, "The Role of the Fellowship Trained Pediatric Ophthalmologist in Volunteer Missions," AAPOS Annual Meeting, 2005
Prepas, Stephen, "A Linguistic View on Reading Disorders for the Ophthalmologist," Oct. 2004, presented at Annual Meeting, American Academy of Ophthalmology, New Orleans, LA.
Prepas, Stephen B., "Neonatal Ophthalmology,"
Chapter in Kelly's PRACTICE OF PEDIATRICS, Harper and Row, 1985
Prepas, S. and McBeath, J., "Posterior Segment Trauma in Children,"
poster at 1984 AAPOS Meeting, Vail, CO.
Goldstein, J. and Prepas, S., "Needle Types in Strabismus Surgery,"
ARCHIVES OF OPHTHALMOLOGY, 1982
Prepas, Menon and Clark, "Pharmacologic Effects of DMPEA,"
J PHARM PHARMAC, 1973
PRACTICE SERVICES
Pediatric Ophthalmology
Strabismus
Adult General Eye Exams
Optical Services
Optometrist - On Site
OFFICE HOURS
Monday - Thursday
9:00 a.m. - 12:00 p.m.
2:00 p.m. - 5:00 p.m.
Closed for lunch
12:00 p.m. - 2:00 p.m.
Friday
9:00 a.m. - 12.00 p.m